Welcome to the official housing website for The Firecracker in Franklin, Texas, July 6th – 9th, 2023.
This is a "Stay for Play" tournament and all housing must be done via this website. The only teams exempt are local teams within 50 miles of Franklin. Exemptions will be granted by the Tournament Director.
Reservations can be made by scrolling down this page, the participating hotels are displayed along with the pricing and room types that are available. You will also be able to see all of the features of each hotel as well as their locations and book directly with your host hotel when you click the link.
If you wish to hold a block of rooms at another hotel, please contact Cathy Stein at (602) 277-0593.
Thank you, we look forward to seeing you in Franklin!
Best Western Plus College Station
950 Arrington Rd
College Station, TX    77845
RATE: $TBD – Two Queen Beds
Complimentary WIFI, Hot Breakfast, Outdoor Pool
Reservations can be made by clicking on the link below:
Best Western Premier Bryan/College Station
1920 Austin's Colony Parkway
Bryan, TX  77802
RATE:  $TBD – Two Queen Beds
Complimentary WIFI, Hot Breakfast, Outdoor Pool
Reservations can be made by clicking on the link below:
Hampton Inn Bryan/College Station
925 Earl Rudder Freeway South
College Station, TX  77845
RATE:  $120.00 – Two Queen Beds
Complimentary Wifi, Grab N Go Breakfast
Reservations can be made by using the link below:
Hampton Inn College Station
320 Texas Avenue South
College Station, TX  77840
RATE: $TBD – Two Double Beds
Reservations can be made by using the link below:
Aloft College Station
1150 University Drive East
College Station, TX  77840
RATE: $TBD – Two Queen Beds
Complimentary Wifi, Grab N Go Breakfast
Reservations can be made by using the link below:
Calvary Court
200 Century Court
College Station, TX  77840
RATE:  $TBD – Two Double Beds
Complimentary Wifi, Continental Breakfast
Reservations can be made by using the link below:
Courtyard by Marriott Bryan/College Station
3939 State Highway 6 South
College Station, TX    77845
RATE: $TBD – Two Queen Beds
Complimentary Wifi, Grab N Go Breakfast
Reservations can be made by using the link below:
Fairfield Inn and Suites Bryan
4613 South Texas Avenue
Bryan, TX  77802
RATE:  $TBD – Two Queen Beds
Complimentary Wifi, Hot Breakfast
Reservations can be made by using the link below:
The George
180 Century Court
College Station, TX  77840
RATE:  $TBD – Two Double Beds
Complimentary Wifi, Continental Breakfast
Reservations can be made by using the link below:
Hilton Garden Inn Bryan
3081 University Drive East
Bryan, TX 77802
RATE: $TBD – Two Queen Beds
Complimentary Wifi, No breakfast included
Reservations can be made by using the link below:
Hilton College Station and Conference Center
801 University Drive East
College Station, TX  77840
RATE:  $129.00 – Two Double Beds
Complimentary Wifi, No breakfast included
Reservations can be made by using the link below:
Home2 Suites by Hilton
300 Texas Avenue S
College Station, TX 77840
RATE: $129.00 – Two Queen Studio Suite w/pullout
$119.00 – King Bed Studio Suite w/pullout
Complimentary Wifi, Grab N Go Breakfast
Reservations can be made by using link below:
Tru by Hilton
1933 Austin's Colony Parkway
Bryan, TX  77802
RATE:  $TBD – Two Queen Beds
Complimentary Wifi, Grab N Go Breakfast
Reservations can be made by using the link below: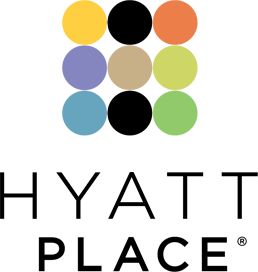 Hyatt Place College Station
1100 University Drive East
College Station, TX  77840
RATE: $TBD – Two Queen Beds w/Sofa Sleeper or King w/Sofa Sleeper
Complimentary WIFI, Grab N Go Breakfast, Indoor Pool
Reservations can be made by clicking on the link below:
Hawthorn Suites College Station
1010 University Drive East
College Station, TX  77840
RATE:  $TBD – Two Queen Beds w/Sofa Sleeper
Complimentary WIFI, Hot Breakfast, Outdoor Pool
Reservations can be made by clicking the link below:
Embassy Suites College Station
201 University Drive
College Station, TX 77840
RATE: $TBD King Studio w/Sofa Sleeper – $TBD Two Queen Beds w/Sofa Sleeper
Complimentary Cooked to Order Breakfast, Evening Reception, Indoor Pool
Reservations can be made by clicking the link below: